This weekend I had the pleasure of catching up with friends of mine and going hiking in Southwest Virginia.  I sadly was only doing a bit more than a day trip, so couldn't hit up everyone I knew down there.  To those that I missed that want to catch up next time, shoot me an e-mail or nasty IM and let's get things straighten out ;).  Along with the good health of exercise, I also got to experience the good health of eating local at a very nice restaurant in Roanoke, Virginia called Local Roots.
Now, not everything there is truly local.  Mussels from Prince Edward Island, Canada is hardly local.  However most of their produce and meats come from farms nearby, if not their own garden just a brief walk from the restaurant door.  Their presentation style is exquisite as well.  You can get a taste of their menu and style by checking out their menu and website.  You could actually do that every week and get something new.  Since they truly cook what's available only their menu changes drastically from week to week, sometimes even day to day.
When you are eating like that the ingredients are obviously fresher.  An unskilled chef can slaughter any quality of food but a talented one can make these sorts of ingredients sing, and sing they do at this place.  I definitely left full but not overly stuffed.  That was even though I ate three courses of food.  The volume wasn't that large but the richness was tops.  To make things even better they introduced me not only to a range of local craft brews from around the U.S. but also classically made cola.  All I have to do is take one look at the photo of this imported classic soda and it makes my mouth water for more of it.  It is the best tasting soda I've ever had, and the fact that its classic fermentation process means it has alcohol too just makes the nostalgic appeal even greater.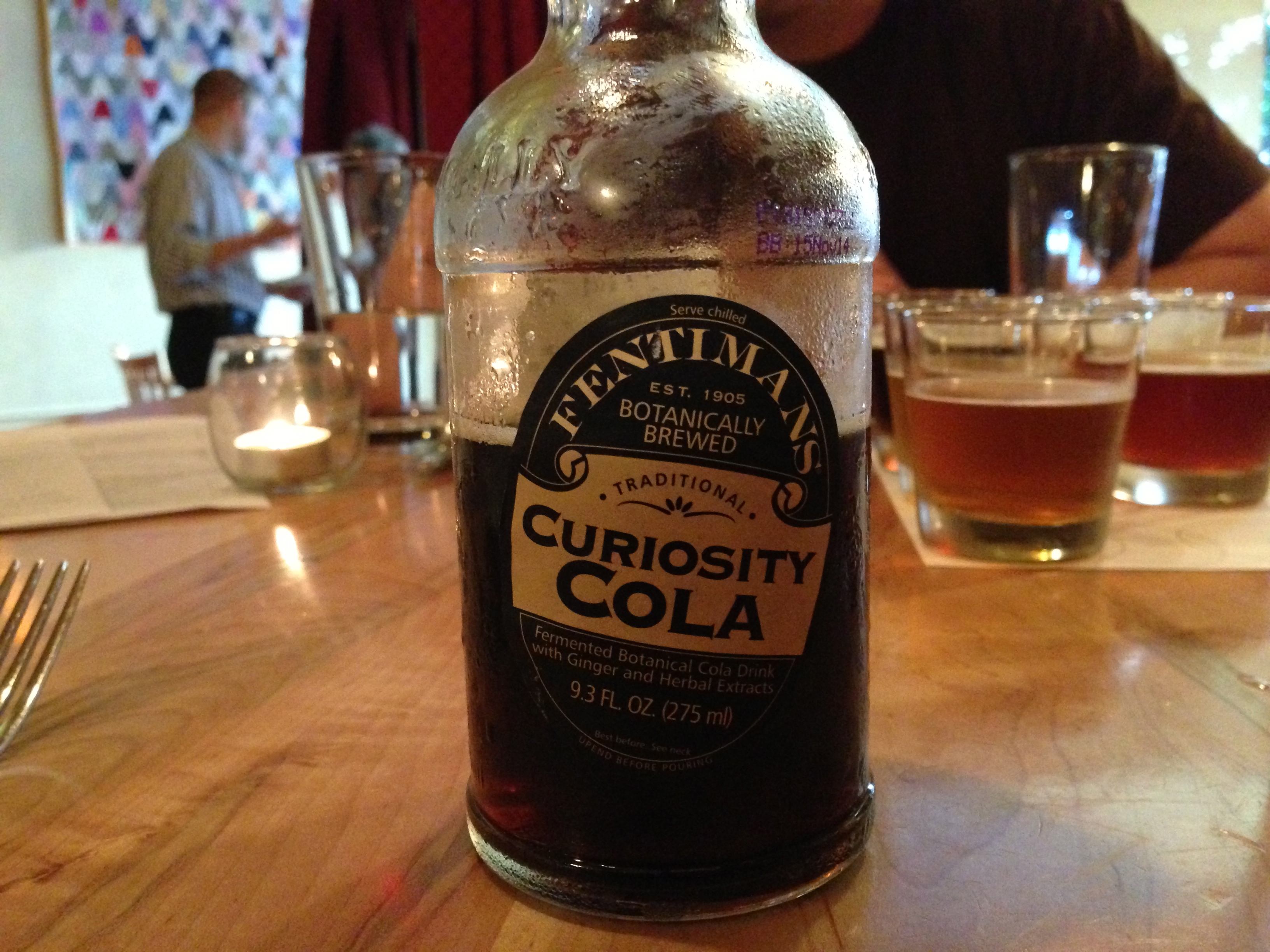 Tasting this made me realize that a large part of the cola flavor that I love is actually coming from the ginger.  That got me thinking about maybe infusing my seltzer water with ginger.  Could that be what makes me not even miss my favorite cola products?  Gears are turning…